Wendy Williams has been a hot topic for quite some time! The star reigned throughout the '90s on her successful radio show, that is before moving over to television. Wendy scored her very own talk show back in 2008 and has been dishing all the tea for a whopping 13 seasons.
Considering Williams made a career out of having a lot of opinions about Hollywood stars, she has also found herself in a feud or two. From shady comments, her tell-it-like-it-is attitude, all the way to Wendy's "how you doing?" the star is no stranger to a celebrity feud, so much that a few of her famous tiffs will be covered in her biopic!
Throughout her career, The Wendy Williams Show host has gotten into it with a number of big names, including her long-time feud with Bow Wow and 50 Cent. While she's moved on from a few of her past feuds, just who has Wendy Williams gone up against?
10

Mariah Carey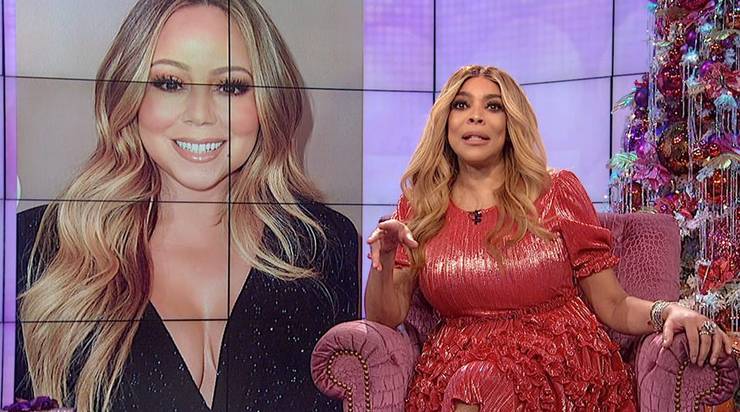 Mariah Carey, who is without a doubt one of the most successful musicians of all time, has found herself going up against talk show host, Wendy Williams. The feud began way back in the 90s when Wendy had accused Mariah of having work done during a radio interview.
This obviously rubbed Mimi the wrong way, so much that Carey wrote Wendy into her no. 1 Hot 100 song, Touch My Body, referencing Wendy's nosey ways by writing, "all up in my business like a Wendy interview."
9

Whitney Houston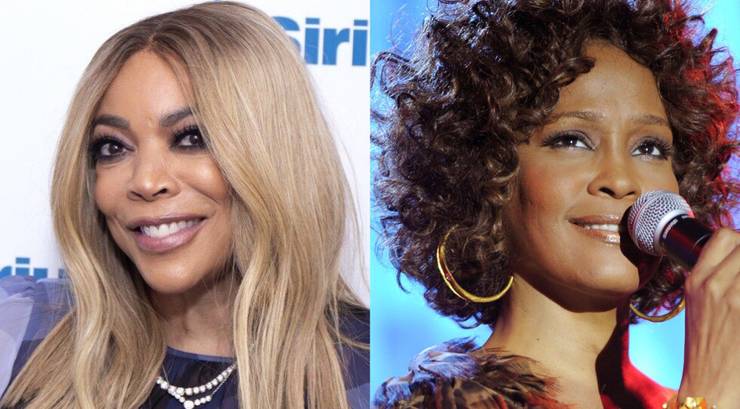 As if one iconic singer was not enough, Wendy Williams also feuded with the late and great, Whitney Houston. During Wendy's radio days, the star came for Whitney quite a bit, especially when it comes to her alleged drug use and marriage to Bobby Brown. Well, after Whitney finally agreed to an interview in 2003, things went completely awry.
During the interview, Houston called Williams out on her style of journalism, claiming she runs her mouth about her and many other A-listers. Despite the chaotic interview, Wendy has stood firm in her stance that she is a lifelong fan of the singers.
8

Chris Brown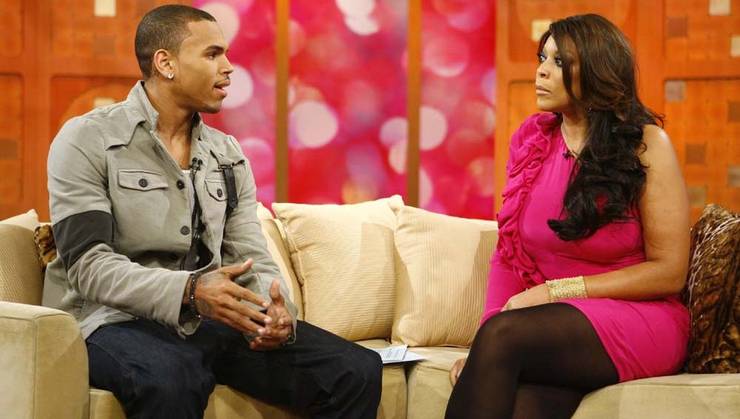 As if Chris Brown didn't dig himself into a big enough hole come the late 2000s, it appears as if he found a way to put his foot in his mouth with Wendy Williams. In 2009, Chris Brown tweeted out to Wendy, referring to her as a man. This has been a long-standing rumor regarding Wendy Williams, so the talk show host took the opportunity to respond back with an even bigger dig.
"Well, you know what? At least if I was a man I would spend my time bullying other men, perhaps, and not other women!" Wendy said, referencing Brown's domestic abuse against Rihanna. Yikes!
7

Blac Chyna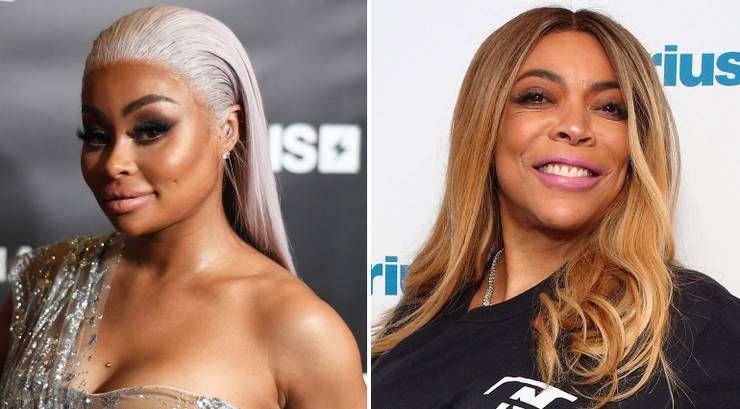 Wendy Williams has never shied away from speaking her mind, however, it has certainly gotten the star in trouble many times throughout her career. When it comes to Wendy's hot topic sessions on The Wendy Show, the star takes the opportunity to talk about Blac Chyna quite a bit!
Wendy has come for Chyna's relationship with Rob Kardashian and her relationship with mom, Toni Tokyo. Well, Wendy took things further when she accused Chyna of being homeless back in November 2020, completely setting Blac Chyna off, and rightfully so!
6

Tupac Shakur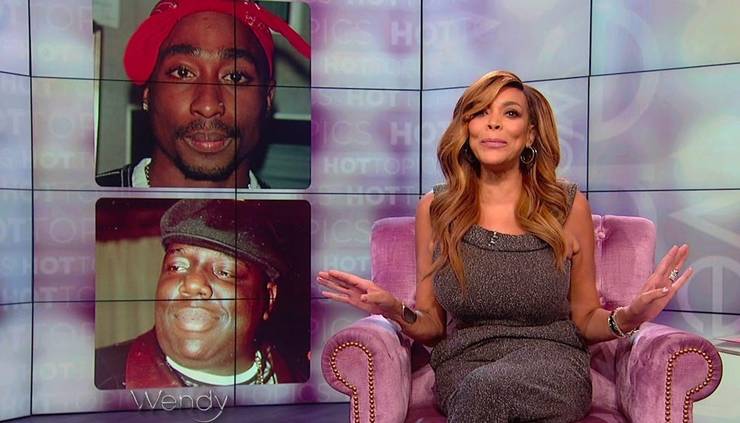 It appears as if nobody is safe from the wrath of Wendy Williams, including rap icon, Tupac Shakur. In 1995, Wendy Williams spread a nasty rumor about the rapper, claiming he was sexually assaulted during his time in prison, which is was ignited the very nasty and public feud between the two.
Fans still have no clue where Wendy pulled this story out of, considering it hadn't been said from anyone or anywhere else. Following the accusation, Tupac's team released a statement, saying "it is not clear why Williams spread the rumor. She is, however, well known for making controversial statements about celebrities," which is certainly true!
5

Lil Kim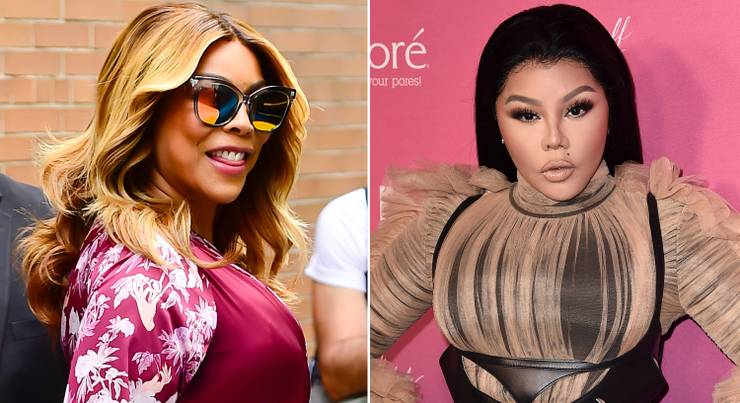 Lil Kim took a major hit from Wendy Williams when the talk show host went after the Crush On You rapper for her looks. After Lil Kim had gone under the knife for a number of procedures, mainly to her face, Wendy took note and used Kim's cosmetic surgery as material for her hot topic session.
Lil Kim didn't skip a single beat before tweeting out quite a mouthful regarding Wendy's marriage and what she gets up to in her spare time, making it clear that Kim was definitely going for the jugular too.
4

Omarosa Manigault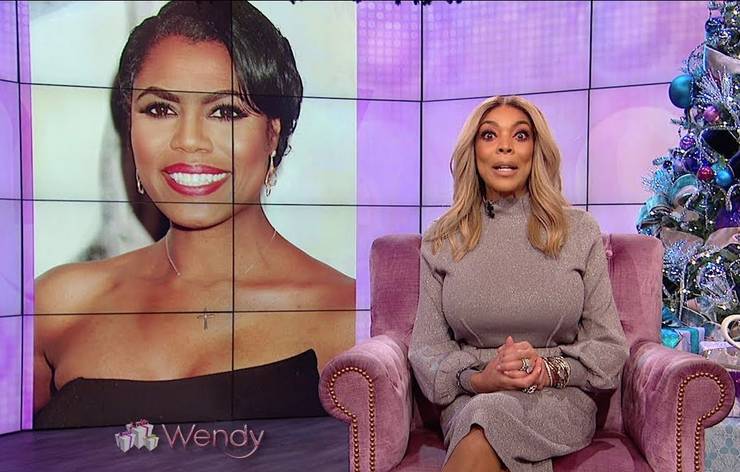 Wendy Williams's feud with Omarosa is easily one of the most iconic fights to have happened on the Wendy Show stage. Prior to Omarosa's interview, Williams had hurled a number of insults towards the star, calling her "delusional" and "pathetic."
As if that wasn't bad enough, Wendy had once made comments about Michael Duncan, who has been engaged to Omarosa at the time. This obviously didn't sit well with Omarosa, and she made that clear during her very intense interview with Wendy.
3

Sean Combs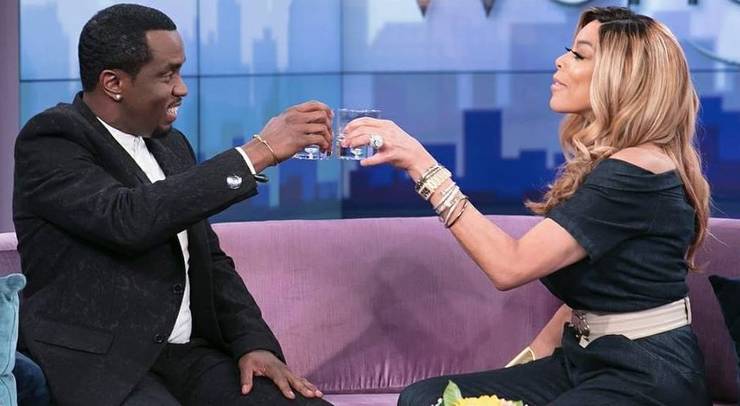 Wendy Williams has certainly crossed the line a number of times throughout her career, especially when she was on the radio. Well, during her time with HOT 97 back in 1998, Wendy accused Sean Combs of being gay on air.
The star took matters into his own hands and worked his magic behind the scenes by getting the radio host fired from HOT 97. Considering Diddy was without a doubt one of the biggest names in hip-hop at the time, it was no surprise that he had enough power to get that done.
2

NeNe Leakes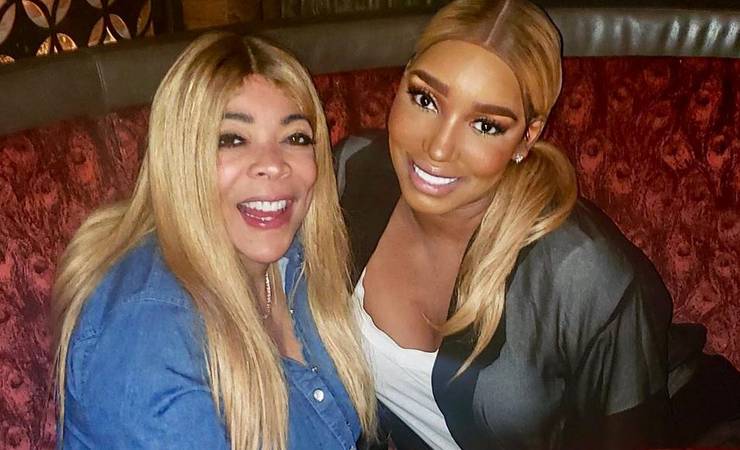 Wendy Williams and Real Housewives of Atlanta star, NeNe Leakes have had quite a tumultuous relationship. They have been friends to enemies a hundred times over, however, it seems as if things between the two are officially done.
Wendy Williams and Nene buried the hatchet, however, it didn't take Wendy much time before she was on air claiming that Leakes "likes attention, dramatic attention," which the RHOA did not like. During NeNe's time on WWHL, she told Andy Cohen that she and Wendy are "no longer friends."
1

LeAnn Rimes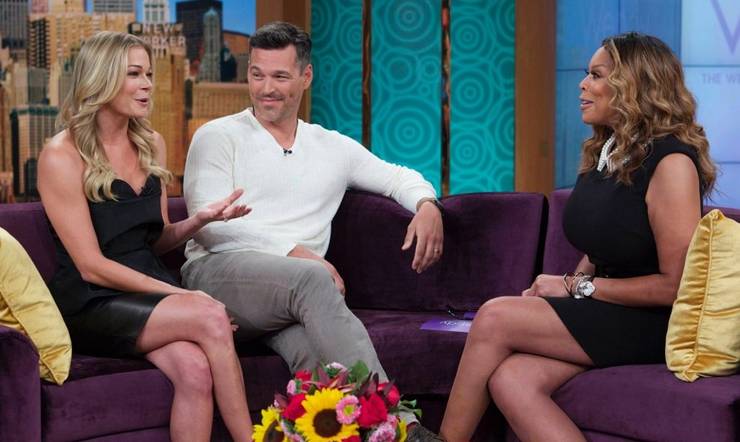 Wendy Williams came for singer LeAnn Rimes and husband, Eddie Cibrian after she referred to their affair as "sloppy." This is one time fans sided with Wendy, claiming that the way Rimes and Cibrian met was definitely on par with Wendy's description.
Considering LeAnn and Eddie began their affair while Eddie's married to ex-wife and former Real Housewives star, Brandi Glanville. LeAnn and Eddie later came onto The Wendy Show and called Wendy out for speaking about their relationship.