When it comes to reality television, MTV's hit show, The Hills, definitely comes to mind! The show first came to prominence back in 2006 and was a spin-off of Laguna Beach. Although Lauren Conrad, the star of the show, had appeared on Laguna, it was Conrad's time on her own show that catapulted her to fame and fortune.
In addition to LC, fans were introduced to the cast of The Hills, Heidi Montag, Audrina Patridge, and Whitney Port, all of whom found themselves at the center of attention each and every season. With over 6 seasons under their belts, it is no surprise that the cast had a few encounters with a number of Hollywood celebrities.
While the show delivered some very juicy moments, including Lauren and Heidi's feud, it also promoted a number of celebs who weren't even famous at the time, such as Lady Gaga, Colton Haynes, and Kim Kardashian. So, who else appeared on The Hills? Let's find out!
10

Kim Kardashian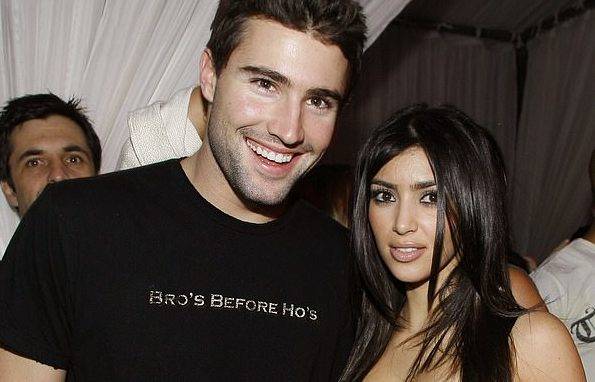 Kim Kardashian made an appearance on the hit MTV show prior to being THE Kim Kardashian. The star attended Heidi Montag and Spencer Pratt's housewarming party in season 2, however, the scenes of her chatting with Brody Jenner and Heidi never actually made it to air.
Despite MTV cutting it out, they released a never-before-seen footage special where Kim Kardashian circa 2007 was talking to Jenner about her upcoming weekend away in Las Vegas.
9

Lily Collins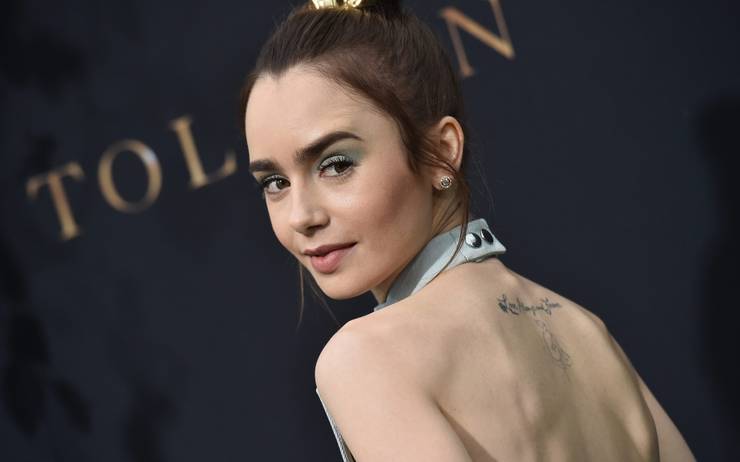 Before Lily Collins was starring on the hit Netflix series, Emily In Paris, she was attending the Crillon Balle in Paris, France. Well, the star just so happened to cross paths when she made her entrance into society all while The Hills was filming at the esteemed ball. Both Whitney Port and Lauren Conrad were sent over to the city of lights with Teen Vogue where they helped in the fashion department of the debutante event. While Collins made a few cameos, she did not have any speaking roles.
8

Lady Gaga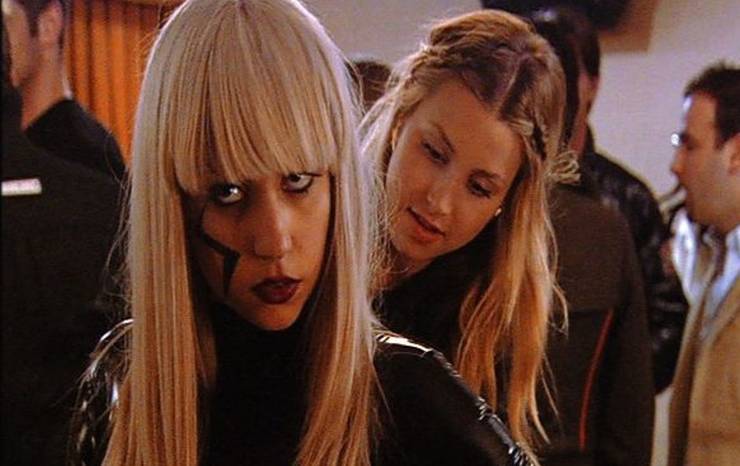 Remember when Lady Gaga's zipper broke on The Hills? We do! During the series fourth season, Lady Gaga performed Just Dance at an event that People's Revolution was hosting. Well, considering Whitney Port and Lauren Conrad worked alongside PR maven, Kelly Cutrone, the two found themselves assigned to dressing Gaga for her performance.
As Whitney helped Gaga into her latex ensemble, the singer's zipper busted in the back. Lauren and Whitney teamed up to hold the teeth, tape, and slider together, successfully fixing it and getting a hug from the iconic pop singer as a thank you.
7

Marc Jacobs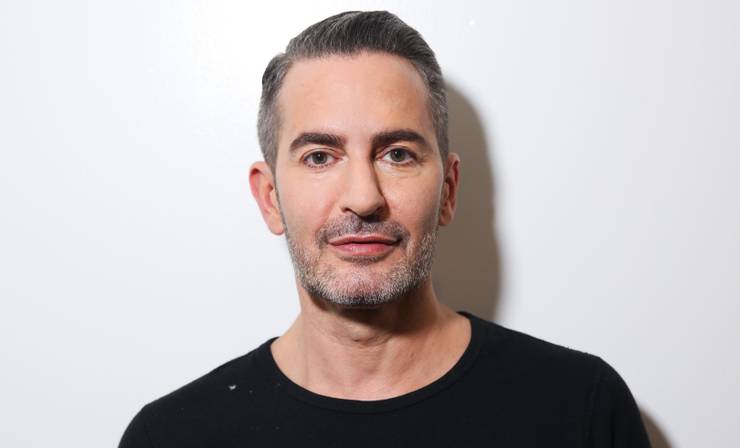 In addition to pop stars and reality TV moguls, The Hills also had a cameo by none other than fashion designer, Marc Jacobs. Lauren Conrad made her love and admiration for Jacobs clear on the show, so, when she was in New York City on a Teen Vogue assignment alongside Whitney Port, she was sent over to assist Marc Jacobs to prepare for his upcoming fashion show. During her time "alphabetizing" model cards, as LC called it, Marc came out to introduce himself and meet Lauren, a moment both LC and fans remember all too well.
6

Hilary Duff
Hilary Duff has also found herself on the hit show! The star appeared in the third season when she attended Teen Vogue's popular Young Hollywood Party. The scene began with Whitney and Lauren preparing for a fashion show backstage, however, despite being ready to get things going, they had to wait for none other than Hilary Duff to arrive at her seat.
She was filmed taking photos outside on th red carpet before making her way over to her seat. The lights dimmed, and Whitney and Lauren were off to the races getting models down the runway!
5

Ryan Cabrera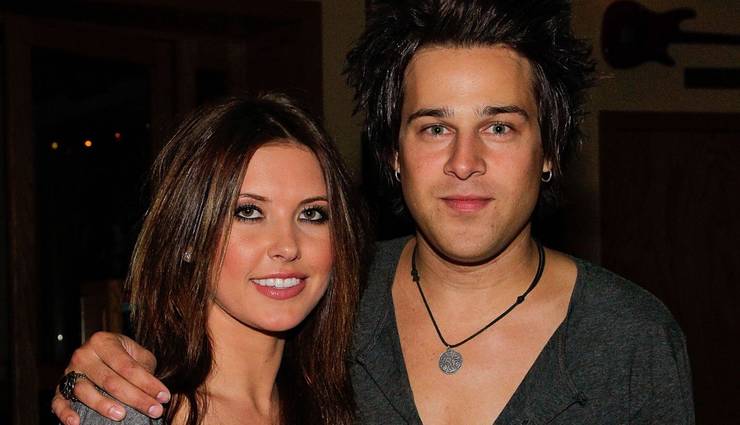 Ryan Cabrera, who was quite the star during his prime in the 2000s, found himself not only making a cameo on the show but finding himself on a few episodes. During season four, Audrina began dating the rocker as a way to get over her ex, Justin Bobby. While the two didn't work out, they remained friends, so much that Ryan has even made a few appearances on the MTV reboot, The Hills: New Beginnings.
4

Tom Sandoval & Scheana Shay
Before Tom Sandoval and Scheana Shay were the stars of their own reality TV show, Bravo's Vanderpump Rules, they both appeared on The Hills. Sandoval made his debut in the very first season when he attended a casting call for male models that Whitney and Lauren were in charge of.
As for Scheana, she came into the picture in season 5 when she and Kristin Cavallari ran in the same social circles alongside their mutual friend, Stacie Hall. Scheana's posse got involved quite a bit when it came to Heidi and Spencer's relationship, creating quite the feud between the two groups.
3

Brandy Norwood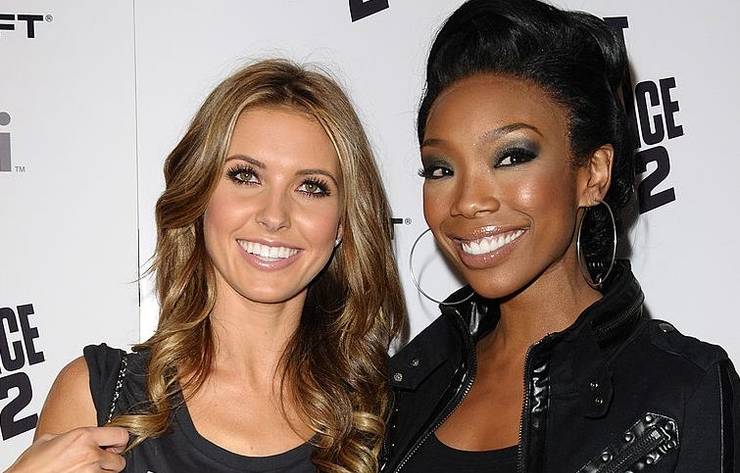 During Audrina Patridge's time on The Hills, she worked with Epic Records where she and gal pal, Chiara, worked with a number of famous singers. Patridge was filmed in the recording studio during a session with none other than Brandy Norwood.
The two went over Brandy's potential album covers and got a sneak peek of the song Brandy was working on at the time. While this wasn't the only big-name Audrina worked with, her time with Brandy certainly stood out!
2

Sean Kingston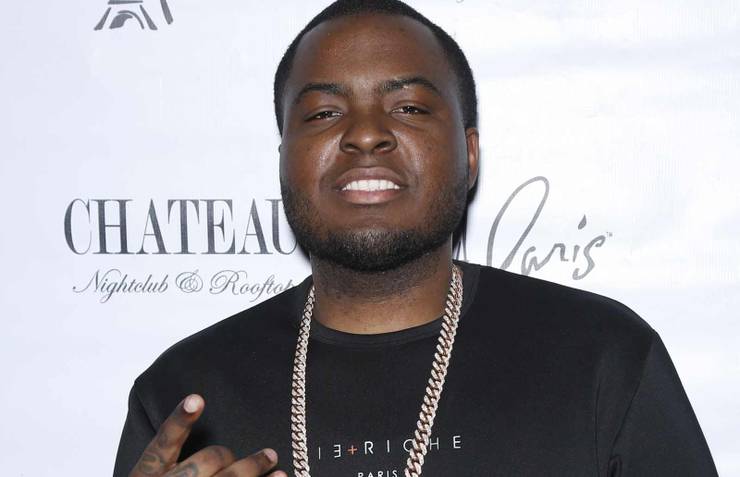 Much like her time working with Brand, Audrina also worked alongside Beautiful Girls singer, Sean Kingston. This was during his career breakout and he was headed onto the Jimmy Kimmel Live! stage, which Audrina and Chiara were assigned to help him with.
The duo were at both Sean's soundcheck and performance, ensuring everything went smoothly. As he wrapped it up, he signed a few photos for the label, taught the ladies some industry slang, all before hugging Audrina and Chiara goodbye.
1

Colton Haynes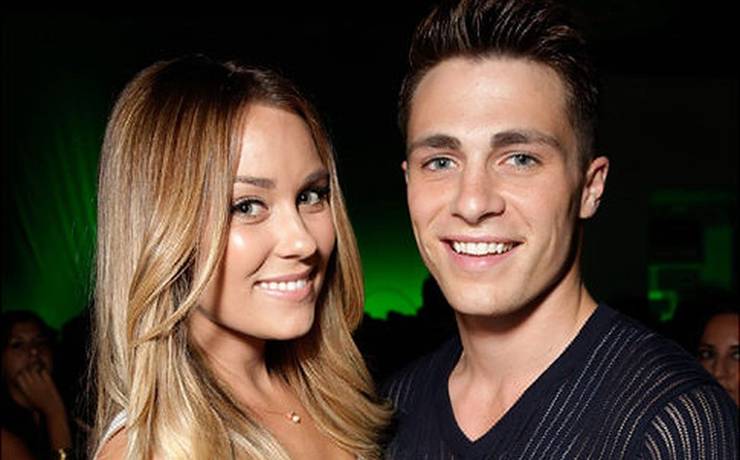 Before Colton Haynes was playing a heartthrob on Teen Wolf, he was modeling! During a photo shoot with Teen Vogue, Haynes was cast alongside Whitney Port's younger sister, Jade Port. The shoot didn't focus too much on Colton, however, fans are always thrilled when the scene pops up, as it gives a bit of inside into Colton's rise to fame. The actor later became close to fellow The Hills alumn, Lauren Conrad, so much that the media reported the two to be dating.