It's heartwarming to see celebrities who have found each other in show business and fallen in love, and fans always have fun learning about their time together. Most public relationships face a lot more problems than normal ones, considering the pressure that comes from being exposed to people's opinions. But another important factor to consider is the fact that they also have to share their money.
Most of the time it's not a problem, given that usually both parties have a career and don't depend on the other, but it can be tense should the couple get a divorce. Here is a list of celebrity power couples that have some of the highest collective net worths.
10

Harrison Ford & Calista Flockhart – $330 Million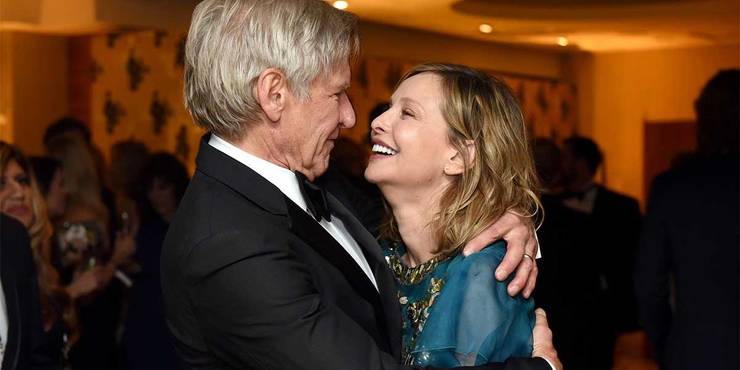 This power couple consists of two incredible actors whose talent has created one of the highest combined net worths in the world. Harrison Ford is obviously most well-known for his legendary role as Han Solo in the original Star Wars trilogy, and later as Indiana Jones, but he's had a long and rich career that has earned him his $300 million net worth. Calista Flockhart, for her part, has also had her number of amazing roles, despite being 20 years younger than her husband. She's played Ally McBeal in the show by the same name and starred in Brothers & Sisters, and she's now worth $30 million.
9

Will Smith & Jada Pinkett Smith – $400 Million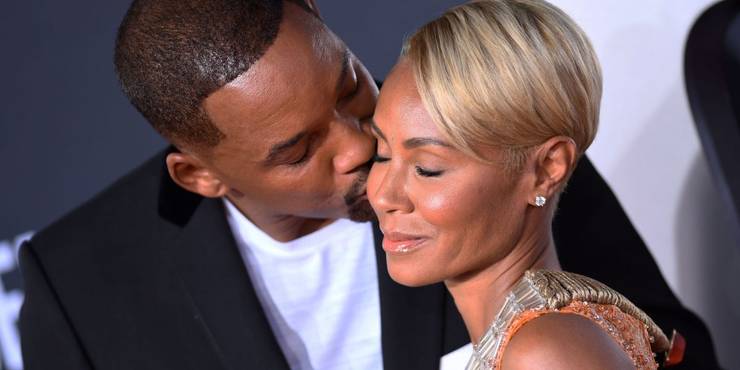 According to Celebrity Net Worth, Will Smith has now a net worth of $350 million. It makes sense, given that for years he was one of the biggest actors in show business. In fact, it was reported that, in the early 2000s, he made between $20 and $30 million per movie. A lot of his fortune also comes from his successful music career. He married Jada Pinkett Smith, an accomplished actress of her own right, in 1997. Jada's breakthrough had been when she starred alongside Eddie Murphy in the 1996 remake of The Nutty Professor. She has a $50 million net worth.
8

David & Victoria Beckham – $450 Million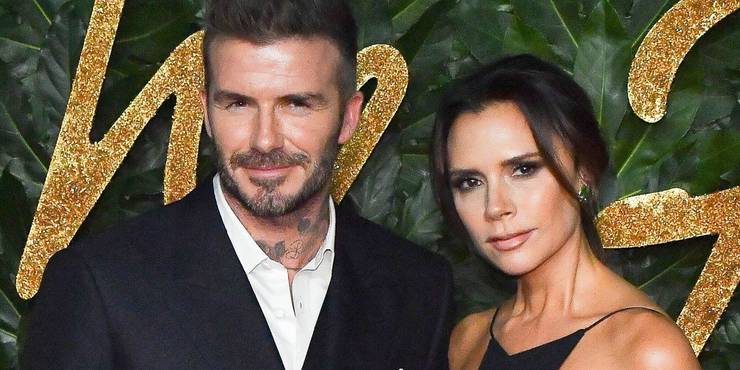 David and Victoria Beckham have completely combined their finances, that way collecting an impressive $450 million net worth. As most readers know, David and Victoria met when they were both at the peak of their careers.
The Spice Girls were blowing up, and David was considered one of England's best football players. After they met at a charity event, Victoria went to see him play. They've been together ever since, and their love only seems to grow stronger as time goes by.
7

Barbra Streisand & James Brolin – $450 Million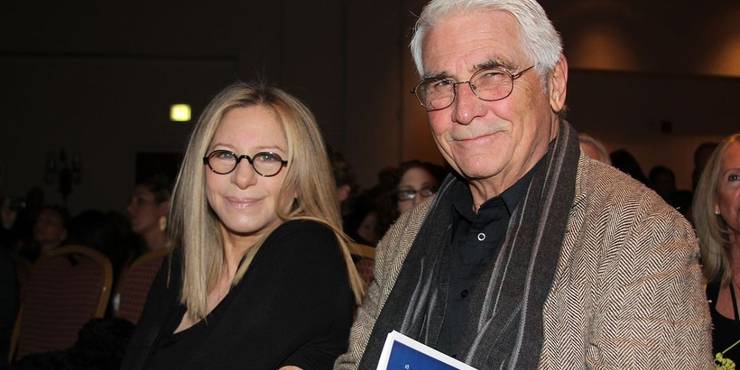 Barbra Streisand has a reported net worth of $400 million, which is the result of a lifelong incredibly successful career. She started off as an actress when she was very young and her talent was plain to see. And soon enough, her amazing voice caught everyone's attention, and she is now considered one of the greatest singers of all time. In 1998, she married actor and director James Brolin, who is worth $50 million and was known for his amazing work in ABC's prime-time soap opera, Hotel, for which he received two Golden Globes nominations.
6

Michael Douglas & Catherine Zeta-Jones – $500 Million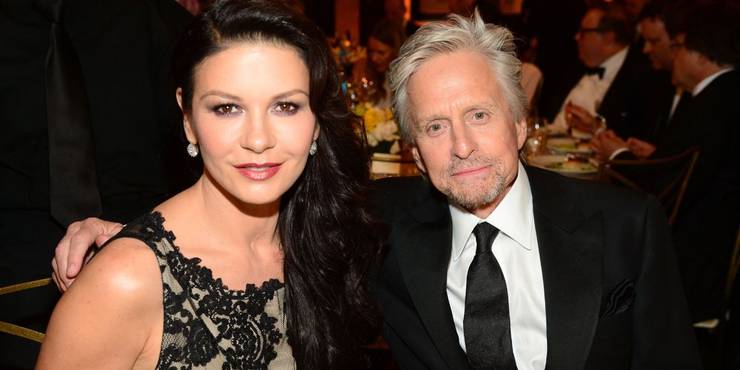 Michael Douglas' net worth is $350 million, and Catherine Zeta-Jones' is $150 million. However, a big part of their respective fortunes comes from the combined assets they co-own. When reviewing Catherine's career, one can't help but be impressed. At a very young age, she became one of England's most important actresses, and then she moved to Hollywood and became an international movie star. In the year 2000, she married Michael, who is famous for his many amazing movies, including The China Syndrome, Romancing the Stone, A Chorus Line, and The Jewel of the Nile.
5

Tom Hanks & Rita Wilson – $500 Million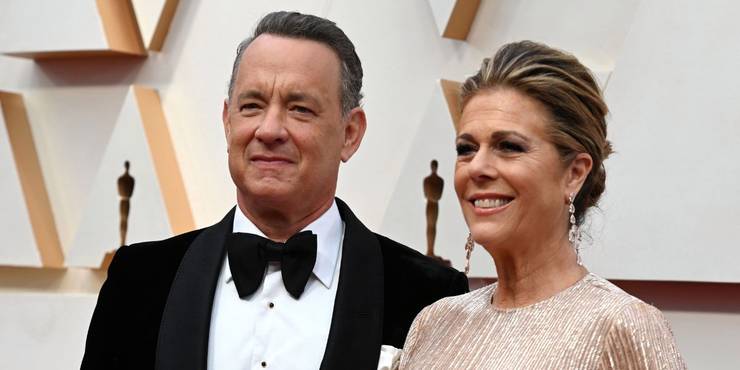 Considering Tom Hanks is one of Hollywood's best-paid actors, it's no surprise that he holds a $400 million fortune. He's been a part of many incredible projects such as Sleepless in Seattle (where his wife Rita Wilson also worked), Apollo 13, You've Got Mail, Saving Private Ryan, The Da Vinci Code, and many more.
He married Rita in 1988, and the actress and producer is worth $100 million. Aside from starring in many movies and shows, she produced the staggering success that was the movie My Big Fat Greek Wedding and its sequel.
4

George & Amal Clooney – $550 Million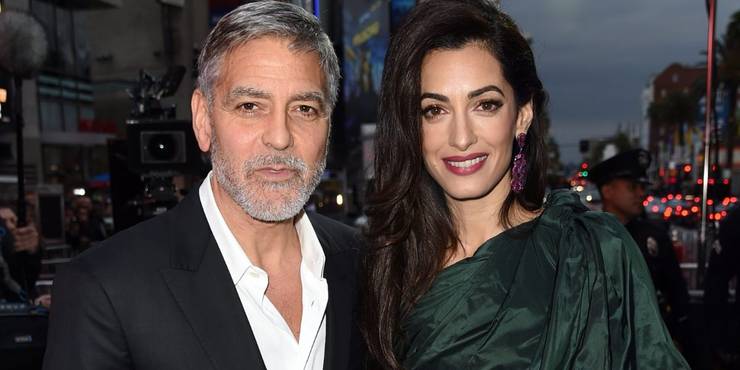 George Clooney is considered one of the greatest actors of his generation, and with all of his hard work and talent, he managed to make an impressive $500 million fortune. Aside from all his iconic roles, George is also well-known for his activism and has always wanted to give back to the world. It was through this passion of his that he met human rights activist Amal Alamuddin, a woman who has worked tirelessly as a lawyer defending the victims of the Armenian genocide. Amal is worth $50 million.
3

Gisele Bündchen & Tom Brady – $650 Million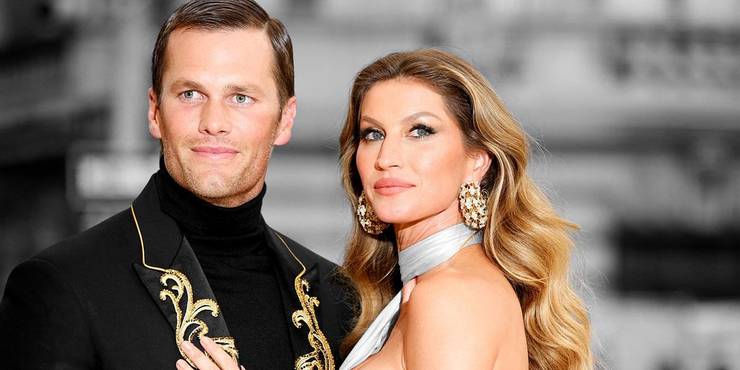 Gisele Bündchen started her modeling career when she was very young, and her talent and attitude made her rise to the top in no time. Nowadays, she holds a $400 million fortune and is considered one of the most beautiful women in the world. She was on the cover of 37 international editions of Vogue, posed for Chloe, Dolce and Gabbana, Valentino, and many more, and opened shows for Marc Jacobs, Michael Kors, and Christian Dior, aside from being a Victoria's Secret angel. In 2009, she married American football quarterback and model Tom Brady, who is worth $250 million and has become one of the best athletes in the world.
2

Jay-Z & Beyoncé – $1.5 Billion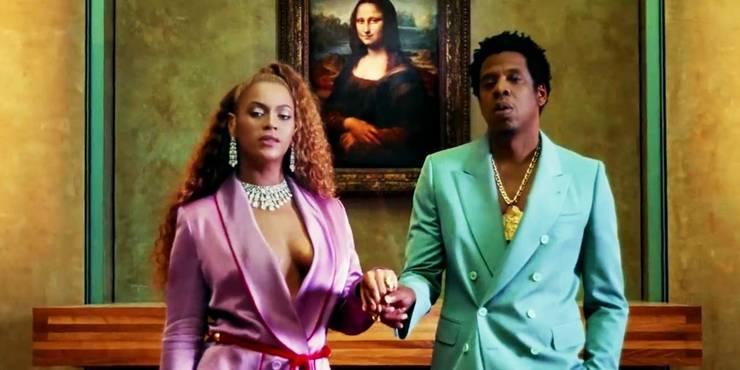 Undoubtedly one of the greatest power couples of all time, Beyoncé and Jay-Z have a combined $1.5 billion net worth, with Jay-Z owning 1 billion of it and Beyoncé having $500 million. As most people know, Beyoncé rose to fame with her singing group Destiny's Child and has since had an incredibly successful solo career that turned her into one of the most important pop stars of her time. Jay-Z, for his part, was also very successful in the musical world, but his fortune also comes from his smart business decisions. He's a very hardworking entrepreneur, with the sensitivity of an artist.
1

Kim Kardashian & Kanye West – $4.1 Billion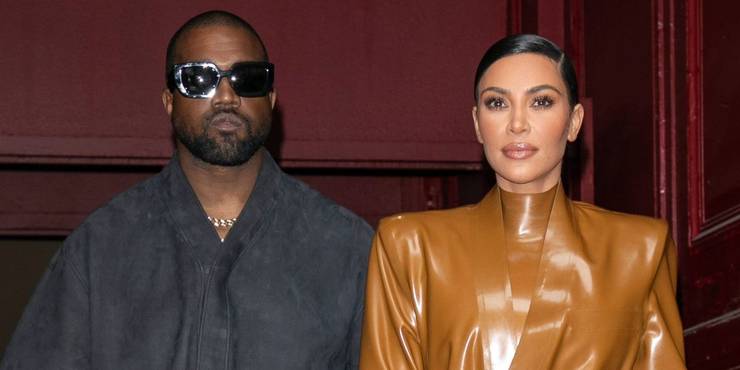 Kim Kardashian and Kanye West got married in 2014, becoming one of the richest couples of all time, certainly the richest celebrity couple. Though it's been said that the pair have separated for the moment, they haven't filed for divorce and their finances are still combined. Of their $4,1 billion collective fortune, Kanye's portion is $3.2 billion, and Kim's is $900 million. Kim's net worth comes from her work in the reality show Keeping Up With the Kardashians, and her many business ventures, particularly the KKW Beauty Line. Kanye, on the other hand, earned his money working as a producer and artist, and later on as a businessman. He also gets several payments for his partnerships.