It takes a lot of motivation and dedication to hit the gym on a daily basis. It is still very important to prioritize fitness because it really does make a difference in your life beyond the physical. A little bit of daily fitness goes a long way when it comes to mental health as well.
Fans of celebrities love to tune in and check out social media to see what exercises their favorite celebrities are doing as a form of inspiration to get into the gym themselves. Here are some celebrities who don't really skip out on workouts and have spoken up about their love for fitness.
10

Chrissy Teigen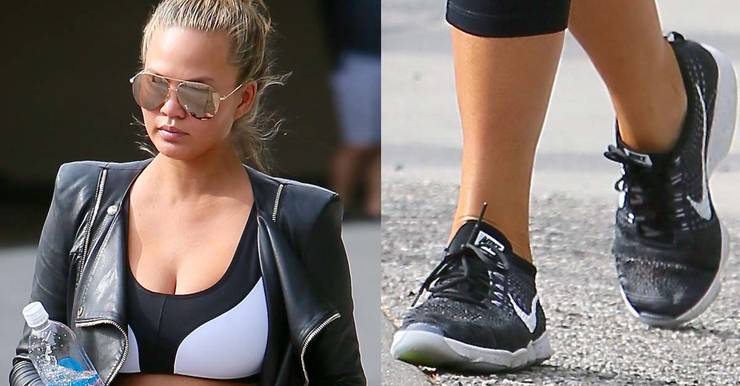 Chrissy Teigen recently dramatically shed around 50 pounds and had to clap back against trolls who were hating on her success! According to Cosmopolitan, the model and social media personality loves her fitness lifestyle. She said, "I have to exercise in the morning. I remind myself how happy I feel afterward, and I never regret it. My favorite is the ballet-inspired barre class Physique 57." Ballet-inspired fitness sounds amazing because it is a blend of balance, elegance, and grace.
9

Dwayne "The Rock" Johnson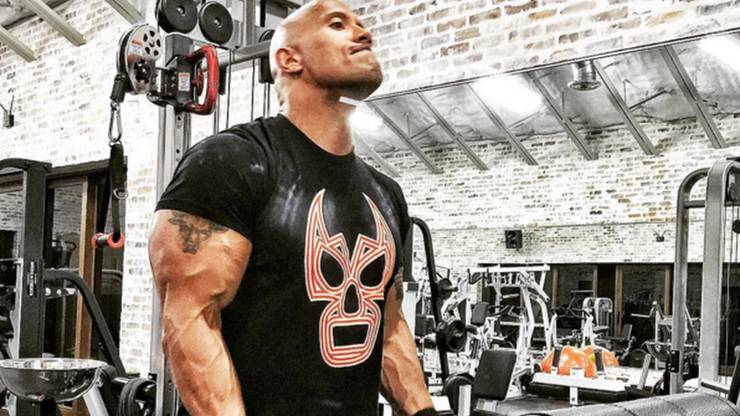 Take a short scroll through Dwayne "The Rock" Johnson's Instagram page and it will be instantly obvious just how important hitting the gym is to him. Going to the gym is something that he consistently does in order to keep up good physical health. Plus, his muscles are such an obvious indication of who he is as a person and how much he prioritizes his daily workouts. The fact that he posts content of his workouts is also very inspirational.
8

Kate Hudson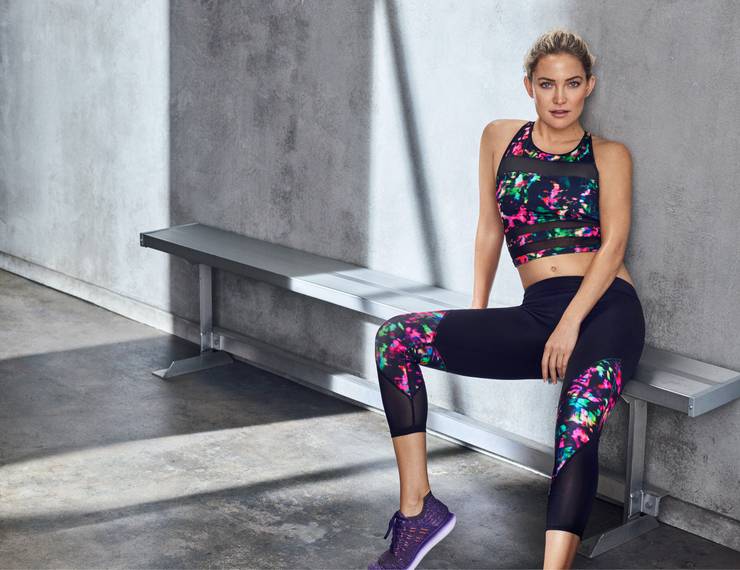 Kate Hudson has always been known to be someone who stays in good physical shape. She told Harper's BAZAAR, "Sometimes I'll just move around and dance around to kind of just sweat because I feel like I need to get things circulating. But I'm not hardcore about it. But my go-to's are Brazilian Butt Lifts—it's just really, really concentrating on your core and your butt—and Pilates." She even linked up with Fabletics to sell fitness gear and clothing for women of all sizes.
7

Kim Kardashian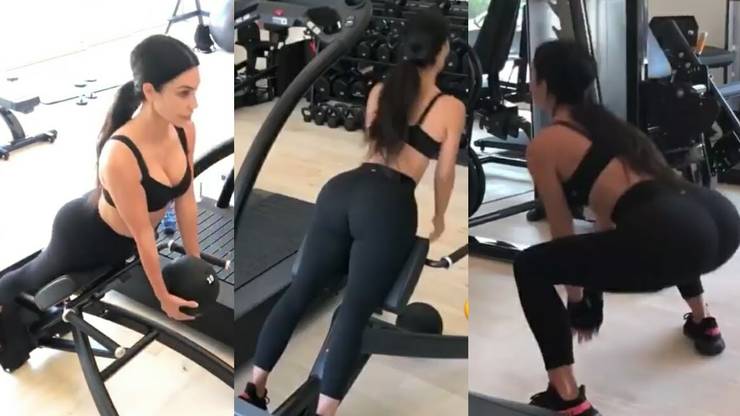 Fitness is something that Kim Kardashian prioritizes daily. She explained, "I'm really proud of my curves, and I hope all you curvy girls out there are embracing yours too! It's important to work out and be the best version of yourself that you can be, but never feel like you have to be the skinniest girl in the room to be the prettiest. Be confident in yourself and you'll shine!" She inspires women everywhere to get up and get their bodies moving since she always posts her workouts on social media.
6

Jason Momoa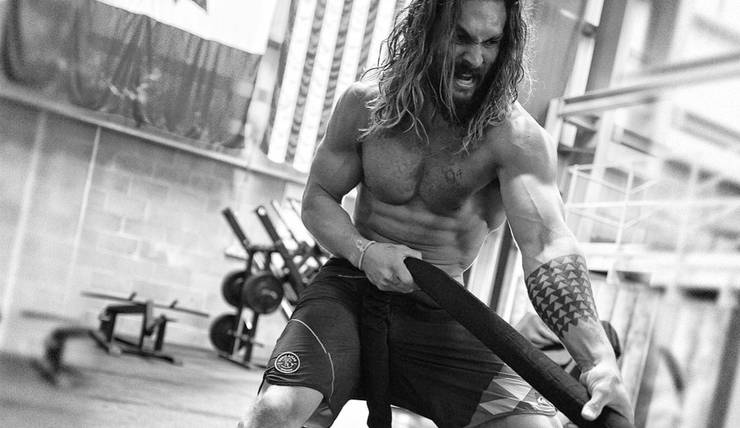 A heroic DC character like Aquaman could only be made possible with someone who is as physically fit as Jason Momoa. He also played the role of Khal Drago in HBO's Game of Thrones opposite Emilia Clarke and he was showing off his huge muscles in that movie too! Jason Momoa actually puts in hard work in order to make sure his body looks the way it looks. He admits to doing bench pressing, ax throwing, and renegade throwing.
5

Jennifer Lopez
Looking like she isn't even a day over 22, Jennifer Lopez has always spoken up about her fitness lifestyle. She said, "[I'm like] a fighter, going into the ring. I do my cardio and I do my workouts with the Tracy Anderson Method. Sometimes when I get home and I'm not feeling so great, I make myself go to the gym. "
She continued, "Then I come home and take a shower, put on a great outfit, some makeup, tie my hair up, and I feel pepped up and great about myself." Jennifer Lopez has a youthful glow and she is able to maintain her look through a healthy lifestyle.
4

Rihanna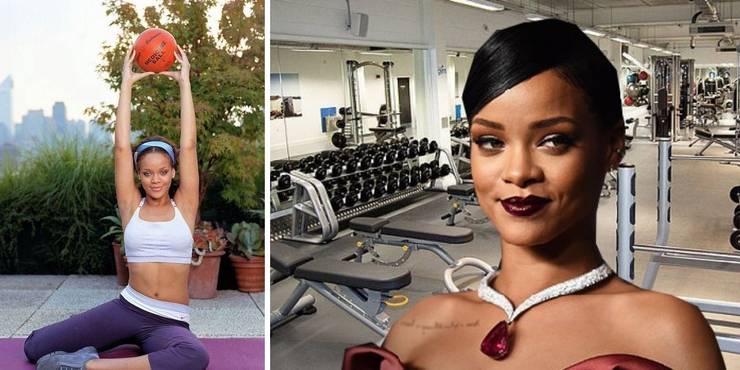 Although she hasn't been releasing new music to her fans in recent months, she has still been keeping up with her fitness and nutrition. Rihanna said, "Cardio is the key. I have a personal trainer who travels with me if we have a big event coming up. I work out every day but I need a trainer to motivate me." She is successful enough to keep a motivational personal trainer on staff with her everywhere she goes.
3

Kevin Hart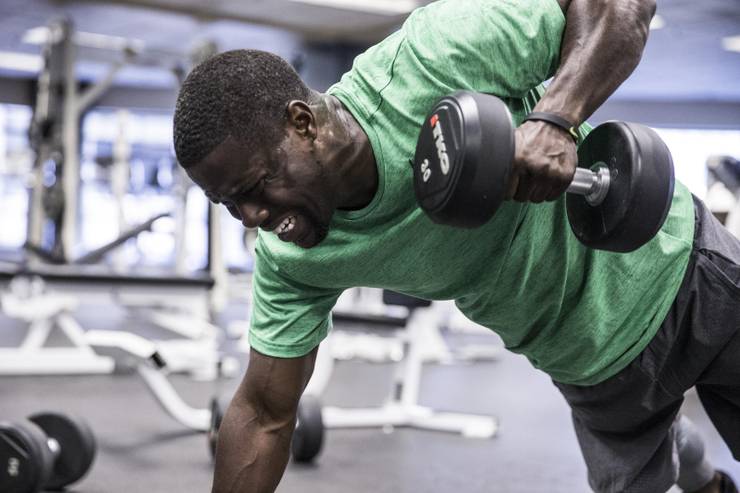 After landing the cover of October 2016's Men's Fitness, Kevin Hart has obviously already shed light on the fact that fitness is extremely important to him. Skipping the gym is not something he's necessarily interested in.
Making sure that his body is as physically fit as possible is certainly one of Kevin Hart's biggest priorities… Other than being one of the most hilarious comedians and actors to star in modern movies.
2

Khloe Kardashian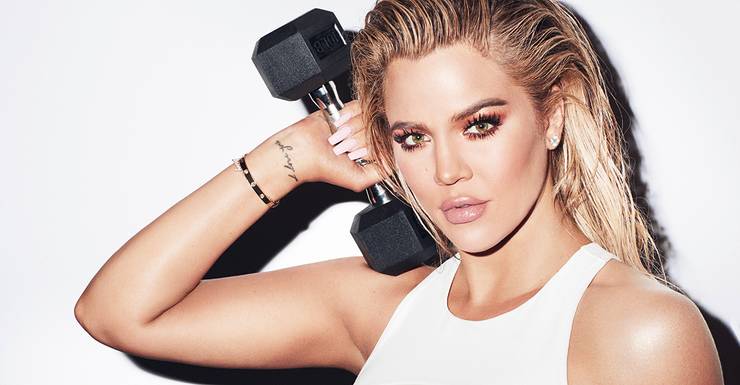 According to People, reality TV star Khloe Kardashian is very open about how important the gym is to her. She said, "My fitness journey will be a life-long journey. Fitness is not about being better than someone else… It's about being better than you used to be. I'm not where I want to be, and who knows if I ever will be. But I am healthier than ever, and due to my consistent workouts, I am slowly seeing results. Hi, baby abs!! I see you!!! I hope to meet your other ab friends soon (yes, I'm talking to my muscles. I've never met most of them before)." She has been getting better and better with each passing year as her focus on fitness has taken over her way of life.
1

Cameron Diaz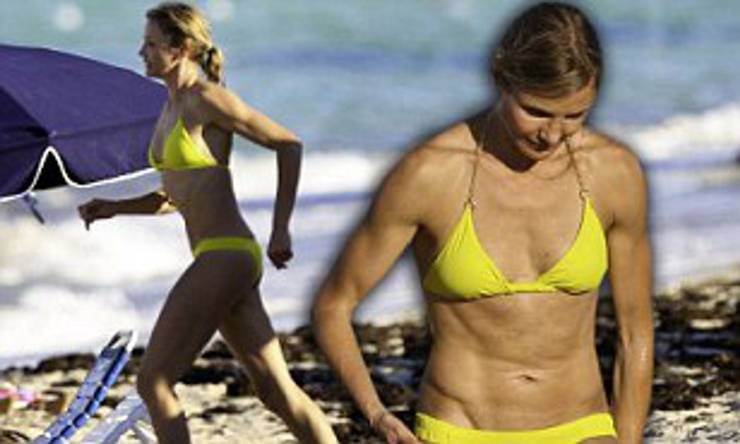 In an interview with Marie Claire, Cameron Diaz described her gym passion saying, "Personally, I love the gym. I love being around people who are sweaty and pushing themselves, who are all focused on the same goals. I love being in a group like that." She looks good! So good in fact, her fans totally wish she hadn't retired from acting and hope to see her in another new movie soon.