When looking back at the comedy flicks of the 2000s, many movies by Judd Apatow stand out as being some of the best of the bunch. The director truly shined during that decade, and Knocked Up just so happens to be one of the best films that he has made to date, which says quite a lot about how funny it is.
Katherine Heigl and Seth Rogen starred alongside one another in the film, but before Heigl got the gig, Anne Hathaway had the role locked down. She opted to pass on the flick, which caused her to miss out on a golden opportunity.
Let's take a look at what happened when Anne Hathaway turned down Knocked Up.
She Was Offered The Role Of Alison In 'Knocked Up'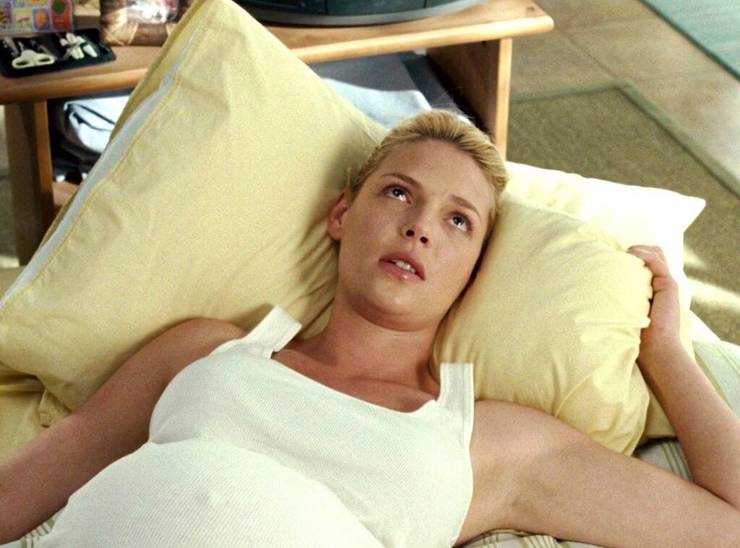 For the biggest stars in Hollywood, landing the right role at the right time is the name of the game. Choose the right role, and you will be rewarded handsomely. But choose the wrong role, and you could wind up losing out in a ton of work. For Anne Hathaway, she deemed Knocked Up the wrong role to take, and this wound up being a huge mistake by the actress.
By the time Knocked Up rolled around, director Judd Apatow had already found success with The 40-Year-Old Virgin, and there was a lot of anticipation for his next project. Any performer signing on to work with the director was going to be in a perfect position for success, and earlier on in the casting process, Anne Hathaway had the role of Alison in the bag.
Much like Apatow, Anne Hathaway had already found plenty of success before Knocked Up got underway. The Princess Diaries made her an overnight sensation on the big screen, and she would continue to bolster her body of work with projects like Ella Enchanted, Brokeback Mountain, and The Devil Wears Prada. Hathaway was a hot commodity, and she could have done some exceptional work with Apatow at the helm.
Despite all signs pointing towards Knocked Up being a success, Anne Hathaway wound up going in a different direction.
She Turned It Down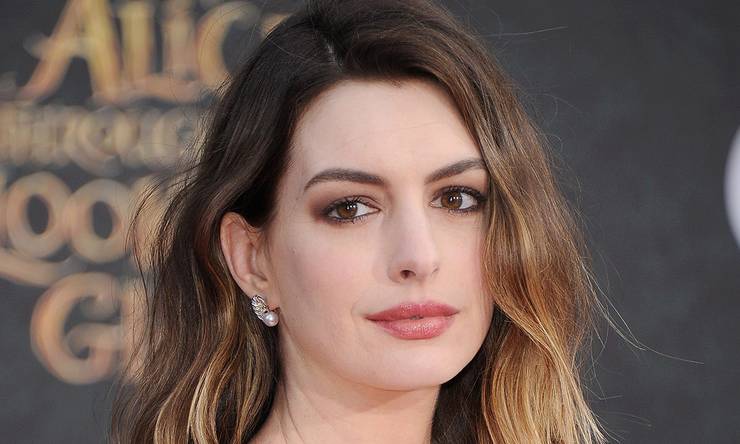 When putting together the cast for any project, things don't always go according to plan. Many performers could drop out of a role or simply be replaced if they are a bad fit, and Anne Hathaway chose the former when she decided that Knocked Up was the wrong project for her.
When speaking with Allure, Hathaway would say, "My issue with it was that having not experienced motherhood myself, I didn't know how I was gonna feel on the other side about giving birth. And by the way, I could pop a kid out and think, Oh, well, I really should have done that movie."
And just like that, she was out of the project and onto other things. This meant that the studio needed to get someone in the role as quickly as possible, and eventually, the powers that be found a television star who was entering her prime on the big screen.
Katherine Heigl Gets The Role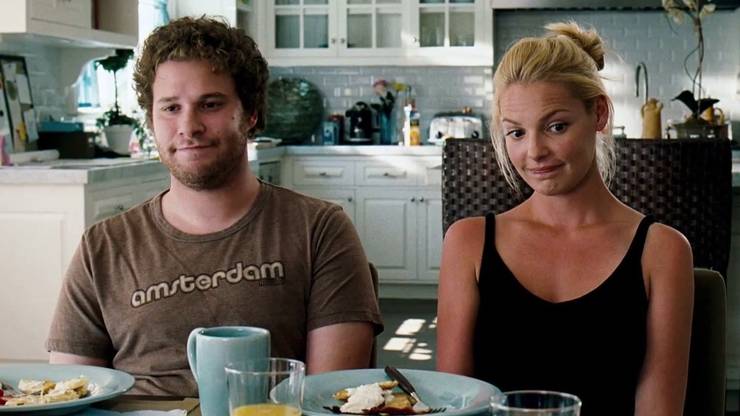 After putting in years worth of work, Katherine Heigl really blew up when she was cast as Izzie Stevens in Grey's Anatomy. That project was a monumental success that put Heigl in the limelight. She would be selected to play Alison in Knocked Up, kicking off a wildly successful period for her career.
Heigl, when asked about why Anne Hathaway passed on the role of Alison, would say, "I think Anne found the film a little too radical especially with the shot at the end! Seeing a baby's head poking through was a little strong but the reaction of the audience at that point was so extreme. They just screamed – especially the men!"
With Heigl starring opposite Seth Rogen, Knocked Up wound up becoming a substantial hit at the box office. According to Box Office Mojo, the film was able to gross $219 million worldwide, and it helped by Heigl and Rogen reach an entirely new level of fame an popularity. The film also helped establish Judd Apatow as one of the best comedy filmmakers in all of Hollywood.
As for Anne Hathaway, well, things worked out just fine. She has gone on to be one of the most successful actresses around, with roles in films like The Dark Knight Rises, Les Miserables, Alice in Wonderland, and more.
Knocked Up would have been a huge win for Anne Hathaway, but Katherine Heigl wound up being perfect in the role of Alison.