The work being done on a movie set is tough for everyone around, but a healthy balance needs to be found. Directors and actors don't always get along, and sometimes, they clash badly enough to get physical with one another. This isn't a common occurrence, so when a fight does take place, it makes the news in a hurry.
George Clooney seems like one of the nicest guys around, and since he's been in film and television since the 80s, he knows what a bad set looks like. While making the film Three Kings, Clooney wound up taking a stand against director David O. Russell, leading to a physical clash.
Let's take a closer look at what happened between the two.
Clooney Worked With David O. Russell On Three Kings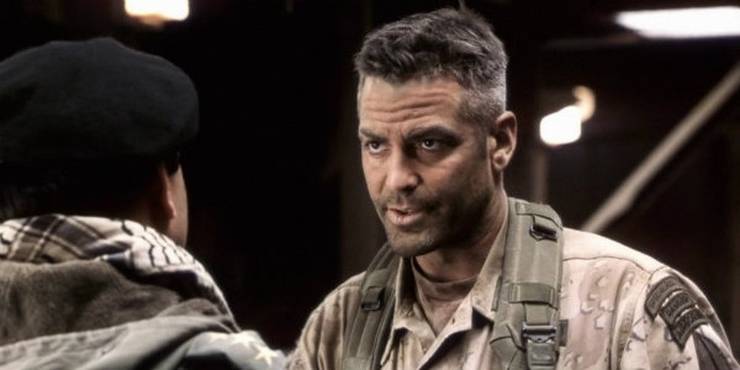 Back in 1999, things were a lot different for George Clooney than they are now. Instead of being a major movie star that was a proven leading man, Clooney was a television star would had been on the series ER starting back in 1994. It would be toward the latter part of the decade that he would start landing larger film roles.
Despite not being a huge movie star at the time, the performer was able to snag the lead role in the film Three Kings, which was set to be directed by David O. Russell. Not unlike Clooney, Russell was no sure thing on the big screen, and he had only directed two other films at that point in his career. In fact, neither of the two films preceding Three Kings were close ot being hits.
Nevertheless, the studio was still willing to roll the dice on Russell and Clooney being at the forefront of a project that had a lot of potential. Now, relationships between actors and directors can be complicated, but for the most part, things run smoothly enough on a movie set. As we would eventually learn, this was not the case for Three Kings, and things would eventually come to a head between these guys.
Russell Was A Huge Problem On Set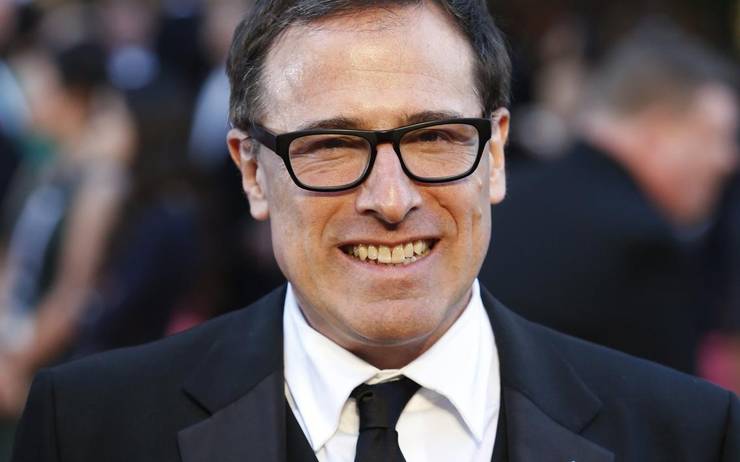 A film set is just like any other work environment in that it should be a space where everyone can feel comfortable and thrive. While maintaining a balance can be difficult enough, adding a toxic person into the mix only complicates things. Unfortunately, it has been reported that David O. Russell was an absolute nightmare on set.
When speaking with Playboy, George Clooney would open up about what was taking place on set. Clooney touched on a number of things, including a moment when Russell went too far with a camera-car driver. Clooney revealed, "David began yelling and screaming at him and embarrassing him in front of everybody. I told him, 'You can yell and scream and even fire him, but what you can't do is humiliate him in front of people. Not on my set, if I have any say about it.'"
Not only did Clooney touch on this incident, but he would also elaborate on the other horrendous things that Russell was responsible for onset. The director used abusive behavior, screamed and flipped out on people, and based on what was said in the interview, seemed like a genuinely terrible guy to be around and work with.
The Pair Wound Up Scrapping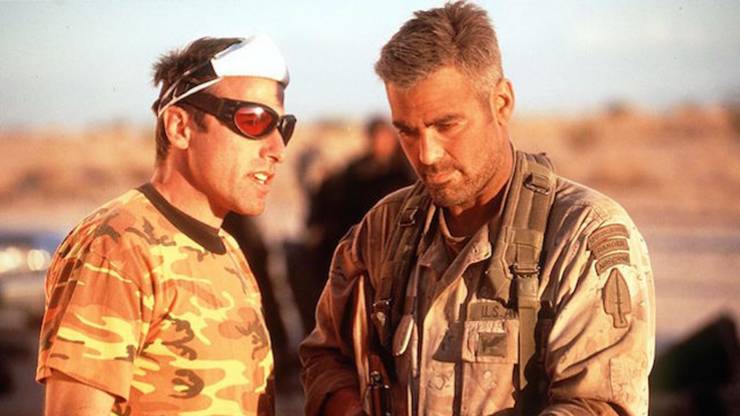 Eventually, things reached a boiling point between these two, and after Russell flipped out on an AD, Clooney stepped up to defend him. When Russell bucked up and got physical with him, George was more than happy to return the favor.
Clooney told Playboy, "I had him by the throat. I was going to kill him. Kill him. Finally, he apologized, but I walked away. By then the Warner Bros. guys were freaking out. David sort of pouted through the rest of the shoot and we finished the movie, but it was truly, without exception, the worst experience of my life."
The movie itself would go on to be a modest success at the box office, and the two have yet to work together ever again. This would not be the only time that Russell would have incidents on set. In fact, he made waves when he berated Lily Tomlin in a viral clip that showed a disgusting side of the director. After repeat offenses, one has to wonder if maybe it's not uncommon for him to behave this way on set.
George Clooney and David O. Russell's fight is a shining example of what happens when an unhealthy work environment reaches a fever pitch.