On a recent episode of the People, Just People podcast, Niall Horan revealed to British host Dermot O'Leary that he often felt like a "prisoner" in his former group, One Direction.
Even though the group went from being a fan-favorite on The X Factor to a worldwide sensation that stole the hearts of many, Horan admitted that he struggled with the fame.
He explained that he experienced "proper hysteria" from the fans that swarmed their hotel suits and press tours. The lack of privacy was something that made him "feel trapped" most of the time.
"In the U.K. it was nuts," Horan said. "Going and doing signings here and there, bits and pieces like that — that was the first sign of it. [There was] banging on car windows [and swarms of fans]."
"I struggled with the idea of, why won't you just let us out? We just want to go for a walk, you know?" he continued. "But, you can't get inside the brain of a fan, and now I completely get it, but at the time, you're like, you're our age! Just let us out! We just want to walk down the street. You must understand!"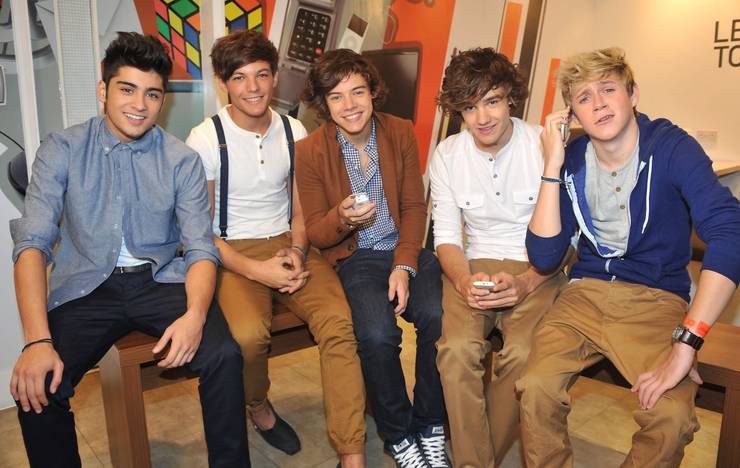 Horan recounted the time the band was on their South America stadium tour, which took place in Peru, Uruguay, and Argentina. He went on to describe what it was really like for the band members.
"[I remember being in] all these amazing cities but not being able to see them," he said, adding that the band members couldn't go out without being spotted by fans. "The police had done a headcount, and there were 10,000 people in the street the whole time."
It's no surprise that the group attracted so many fans. One Direction went on to release six top 10 hits on Billboard's Hot 100 chart and a total of 29 songs that were beloved by fans.
Since the group went on a hiatus in 2015, each member has pursued a solo career. The most successful by far is probably Harry Styles, but Horan hasn't done bad either – he's charted two top 40 hits in the U.S as a solo artist, including his single "Slow Hands," which peaked at No. 11 on the domestic charts.
Last year, he released his second solo album, Heartbreak Weather. The album includes the single "Nice to Meet Ya," which is available to stream on Spotify.