During the pandemic, quarantine gave many of us time to try things that wouldn't have been possible at other times in our lives, and sometimes you get the urge to do something and it's such an undeniable force that you don't even think about saying no. Priyanka Chopra got that feeling recently, and turned it into her new memoir.
One might think that a huge Bollywood and Hollywood actress like Chopra would receive nothing but praise and anticipation in reply to this announcement, but that wasn't the case. Chopra actually ran into some issues with people who wanted to assert that she was too young to write a memoir, as if, because of her age, she couldn't have possibly experienced enough in life to write about.
Thankfully, the Miss World 2000 pageant winner didn't listen. On February 9th, Chopra released her new memoir, Unfinished, which has been described as a "collection of personal essays, observations and stories from various moments in Chopra's life, including her 20 year career."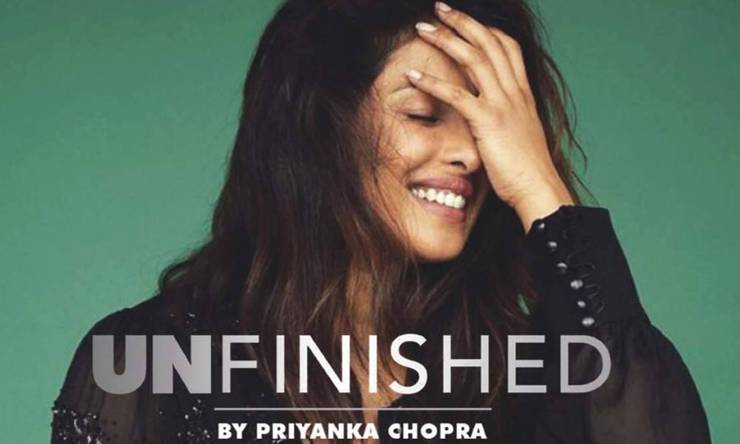 "The flavor of the book will be honest, funny, spirited, bold, and rebellious, just like me," the author said in a statement. "I have always been a private person; I've never spoken about my feelings during my journey but I am ready to do so now."
It seems that, whatever it is Chopra was ready to say, people were definitely also ready to listen. The review from Bloomberg's The Quint says that Unfinished it's that the memoir is engaging, measured and full of humor.
Of course, writing a memoir isn't the only thing Chopra has been up to. The Bollywood actress, who is married to heartthrob musician Nick Jonas, was able to have a solid six months alone with her new husband during quarantine, and was grateful for the uninterrupted time.
"Quarantine gave us the ability to spend a lot of time together, which I'm really blessed by, because with both of our careers it's hard to find that kind of time."
Chopra just finished filming The Matrix 4, and is next slotted to star in Text For You, coming sometime in 2021.