For those who love watching TV shows set in New York City, female friendships, and the ins and outs of the book publishing world, Younger is the perfect choice. The series is based on a book by Pamela Redmond Satran and there is even talk that there will be a spin-off focusing on Kelsey Peters.
When the seventh season of Younger premieres, fans have a lot of expectations and ideas about what they could see. Let's take a look at everything we know about this new season of this beloved show.
The COVID-19 Pandemic
The COVID-19 pandemic meant that many movies and television series couldn't start or finish filming. It has meant that the industry has to make some changes and have new safety protocols. Younger's seventh season has been affected as well.
The show recently started filming and Hilary Duff, who plays Kelsey, is currently pregnant with her third child.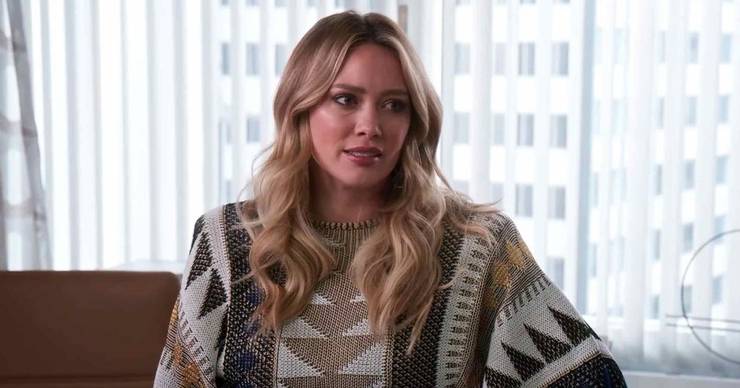 Darren Star suggested that the pandemic could be part of the seventh season. In an interview with TV Line, the creator and showrunner said, "the action of Younger sort of picks up where the last season left off, which was before the pandemic. But I do think we're looking forward to incorporating it into the action as the season progresses."
This makes a lot of sense since, of course, everyone has had the shared experience of going through the same thing since March 2020: social distancing, staying home, wearing masks, and keeping in touch with friends and family over many Zoom calls.
It also seems logical because New York City was called "the epicenter of the pandemic," according to WBUR.org, and since Younger is set in that city, it makes sense to explore how the characters dealt with the situation.
The Final Season
Darren Star told TV Line that the seventh season of Younger will be the last one: he said, "We are unofficially planning [Season 7] as a final season."
Since there won't be any more seasons of Younger, there are a lot of things that the show can wrap up. One of those is whether Liza will say that she's always been madly in love with Josh, or if she will decide that her mature relationship with Charles is the best thing for her.
Since the story revolves around Liza Miller, it seems that fans will definitely get a satisfying conclusion to that. As Star told The Hollywood Reporter, "I'm always Team Liza. And yet I think the men represent different sides of her psyche, her desires and where she's at. And Josh, simply by his presence, is never off the table. It's a love triangle that continues to play out in unexpected ways."
All About Characters
Younger has some wonderful characters, from studious and logical Liza Miller to her quirky and powerful friend Kelsey to the love interests, artistic Josh and reserved yet cheeky Charles.
Darren Star definitely set out to make a great show about strong characters, just like he has so many times before. The showrunner told Indiewire.com that letting characters grow and change is a big part of how he makes TV.
Star said that although the other characters have found out that Liza lied to them about her age, the show has kept going because he makes sure to focus on the people.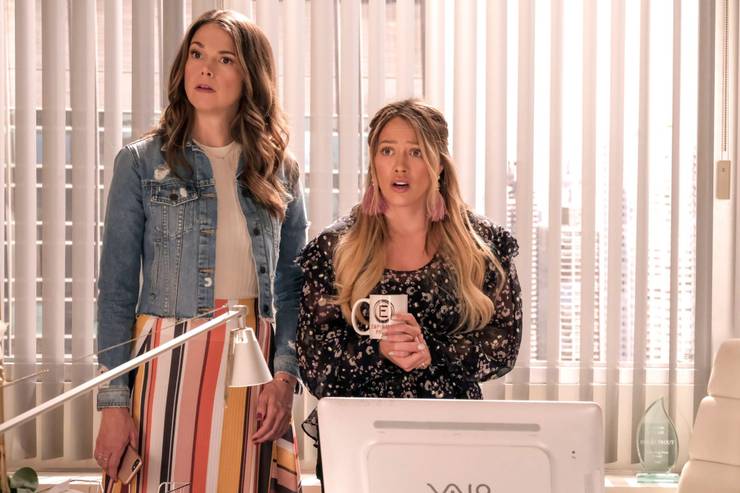 Star told the publication, "we have to keep the show growing and evolving story-wise, in surprising ways. And we will. That's the fun of doing it."
Star also said that when he was making Beverly Hills 90210, people thought that meant the characters would be teens forever, but he knew it was time to have them go to college and not stay in high school. He said, "At the time, it was like, Okay, if you're doing a series about kids in high school, they stay in high school for 10 years. Even then, the characters and people investing in it was not going to be acceptable. So the story of 'Beverly Hills 90210' did not have to be characters in high school for 10 years."
Based on that interview, it seems that fans can expect the characters on Younger to grow up a lot in the seventh and final season.
According to Oprah.com, Sutton Foster was interviewed by TV Guide and said, "I don't think [Liza and Josh] can let each other go. There's something, they have a connection that runs deep. She loves Charles and is in a relationship with him, but she will always love Josh." Fans who ship Liza and Josh are definitely thrilled to hear that.
Hopefully, season 7 of Younger will premiere soon and fans will be able to see what Liza and the other amazing characters are up to.