In 2014, Leighton Meester ventured into music and released a song called Heartstrings. It was about a "joker" ex who broke her heart when she was 25. It was around 2010 when she and ex Sebastian Stan split. The Gossip Girl star never dropped names in any interviews for her album's release. She just recalled having some "I don't care about you anymore" angst back then.
The couple went from making out in public to what seems like a nasty breakup. But it's interesting how many fans have even forgotten that the two used to date. Meester has been quite lowkey the past years, spending more time with her husband and kids. Meanwhile, Stan is no longer playing shady drifter boy roles although he's moved to more mature villainous roles.
The ex-couple definitely did well at the going separate ways thing. But what actually happened between them in the two years they were together? Let's retrace their relationship timeline.
How It All Started
The ex-couple's characters in Gossip Girl, Blair Waldorf and Carter Baizen had a playful affair in the show. They were one of the worst matches in the show, but the actors eventually developed feelings for each other in 2008. The two were said to be making out a lot on set. It was one passionate relationship, but they somehow managed to keep it lowkey.
Leighton Meester kept her mouth shut about the relationship even when it was already going on for a year. When asked if she was in love during that time, Meester told Cosmopolitan, "I haven't been in a lot of relationships, but I've been in love. There's an inexplicable chemistry. You just really, really want to, like, stare at the person."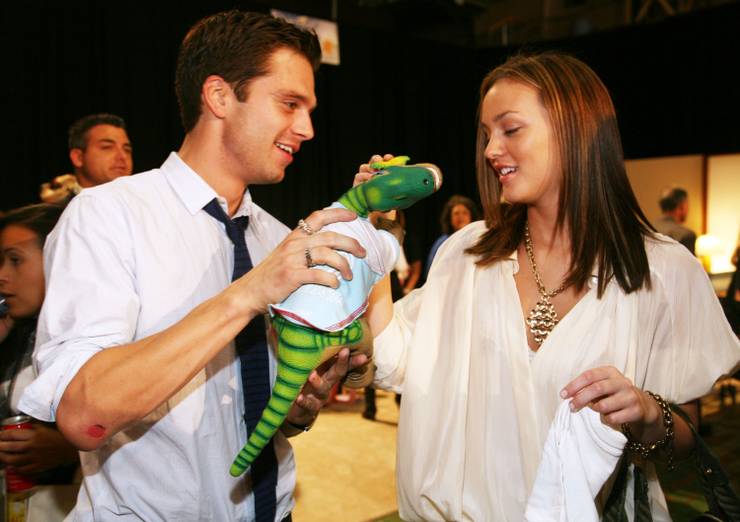 How The Relationship Was
In 2009, Sebastian Stan told People, "I'm a really lucky guy. She's the most interesting, sophisticated, talented and an extremely funny person that I know. She's really hilarious." Clearly, Meester's efforts in denying their relationship in that interview didn't work. But their relationship remained lowkey even when they would always be spotted in public together. Every time they were out together, they would always be caught laughing and being affectionate with each other.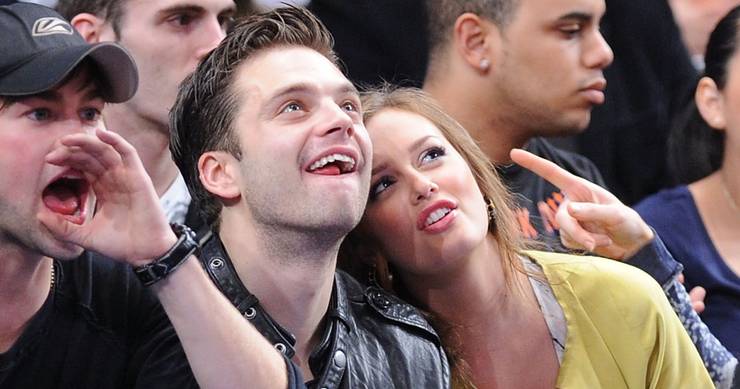 Leighton Meester even referred to Stan as both her boyfriend and best friend. According to the actress, the Romanian-American actor was a romantic partner and a thoughtful best friend. She once shared that he bought her a painting as a gift and that he actually talked to the artist about her, and her favorite colors and poetry.
Unlike Blair Waldorf and Carter Baizen, Meester and Stan enjoyed a fun and loving relationship for two years. Meester even credits Stan for inspiring her to pursue music. Some good things just don't work well enough to last.
How It Ended
At the time Meester and Stan broke up, another Gossip Girl couple Ed Westwick and Jessica Szohr were also rumored to be breaking up. So when neither of the Gossip Girl actors revealed why they broke up, people thought they'd just reached the typical co-star-dating due date. However, there were rumors that it was Leighton Meester who pulled the plug because she didn't know how to be in a relationship and just didn't like them.
RELATED: How Close Are 'Gossip Girl' Stars Leighton Meester And Ed Westwick?
But when asked about how she felt about the breakup, Meester told Seventeen, "I've only had one experience where it was really hard and I was really sad when it ended, but that's what taught me a lot about myself and love and life – and that's good." Sebastian Stan never talked about his relationship with Meester since the split. Not even a hint or a reaction to Meester's interviews at that time.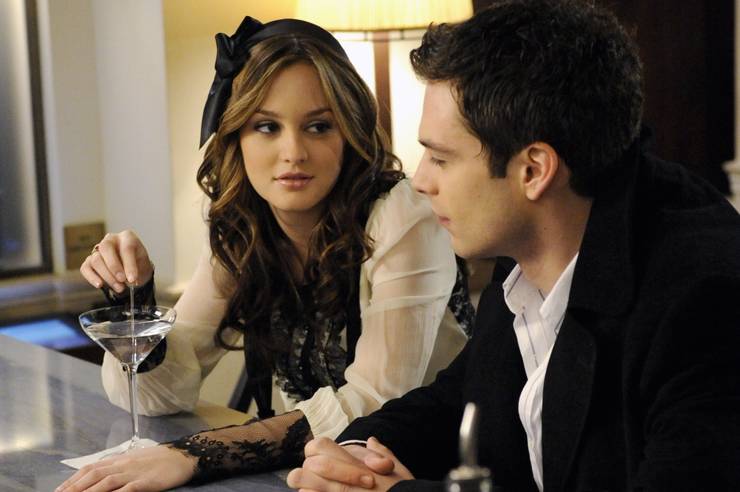 There were also rumors of them remaining friends despite how Meester's Heartstrings, a song about being in a dark post-breakup place, was inspired by his relationship with Stan. She admits that she's grateful for how the heartbreak contributed to her work, though. They must have really stayed friends for it to be all cool with Stan. Or maybe he's just a good sport who didn't care for making comments on an ex-girlfriend's breakup song.
Either way, the two have clearly moved on from whatever happened between them a decade ago. Leighton Meester married Adam Brody in 2014, the same year she released Heartstrings. The adorable couple is still together. They even welcomed their second child recently in September 2020. As for Sebastian Stan, he's become one of the most elusive bachelors of the Marvel Cinematic Universe. They're both doing great, and frankly, it's hard to imagine Leighton Meester not ending up with her soulmate Adam Brody.