Earlier this week, Netflix released the official trailer for the highly anticipated film Malcolm & Marie. The film centers around a writer/director (John David Washington) and his girlfriend (Zendaya) returning home from a movie premiere.
As they wait for the film reviews, a tumultuous argument ensues that makes them question the true strength of their relationship.
In the latest episode of Pharell Williams' new podcast OTHERTone, the 24-year-old actress opened about what it was like to shoot the film during the quarantine with co-star John David Washington.
"We made a bubble. We all quarantined and stayed in this very small area in the middle of nowhere. We shot in this house…we weren't allowed to leave or go anywhere," she said. "I'm doing my own hair and makeup in the bathroom and brought a lot of my clothes to help with set [decoration]."
Production for the film took place between June 17 and July 2 at the Caterpillar House in California. The film crew followed a series of acting and directing guidelines and safety protocols.
When news broke that Zendaya had filmed a secret movie in quarantine, fans were eager to see the project.
The drive behind making the film started after Euphoria creator Sam Levinson was informed that the popular HBO show was forced to shut down production for the second season due to the pandemic.
In a report by Deadline, Zendaya explained that she called the director to see if he could produce a film in the middle of the shutdown. Within six days, he had an idea.
"Over the course of those conversations, it got around to, 'Hey Sam, what if we were to shoot something in my house? Make it just us. We could write something," she said. "We had no expectation of what that would be, or what it would look like. Then it was, would this even be possible? Some very strange ideas started floating around and some concepts that definitely didn't make it."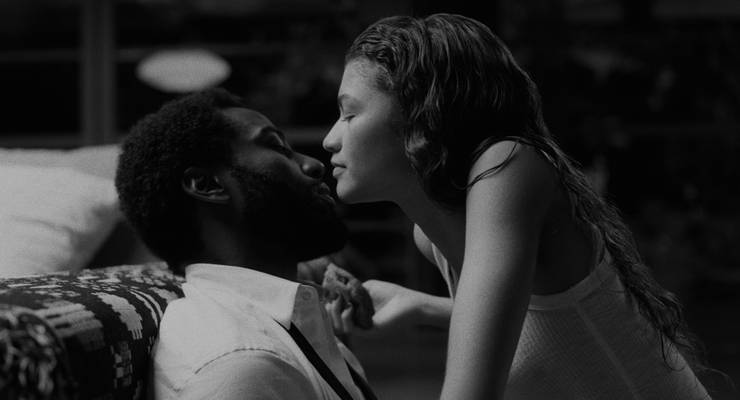 The Euphoria actress added that Malcolm & Marie allowed her to express her creativity and trust her instincts. "We were all cognizant of this being a time when many people were unable to work, and that added to the grateful feeling and the fact we were sharing that bubble with people who were also financially able to benefit from our film," she said.
"For me, I hadn't been able to act pretty much that whole year. I just was so grateful to be amongst these people and create with something that was written specifically for us," she continued. "But it was also my dream role. I couldn't believe I was able to make it the way I wanted, and not have anybody to answer to, except the people around me I admire and was working with every day."
Malcolm & Marie is set to premiere on Netflix on February 5.